70TH JTIC France - Lille Grand Palais
09.09.2019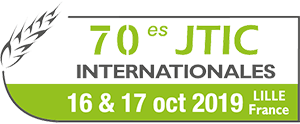 70 th JTIC will take place on October 16-17, 2019 in Lille, France. It is considered as one of the oldest and the most important conferene in the Western Europe. This year conferences and around the table talks will be based on the strategic subjects such as;
• What do the markets want: reducing or promoting the volatility of food commodities?
• Quality of malting barley
• Can artificial intelligence boost cereal industries?
• Wheat quality characteristics
• Improvement of the wheat crop milling value: technical and business value of cleaning
• Bakery : what are the future challenges?
Get the latest news on Henry Simon Milling and about
the milling industry across the globe.