ALIM - Assembly Mexico 2019
18.09.2019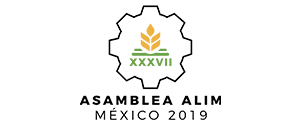 ALIM ASSEMBLY will take place in Hotel Xcaret Mexico on Nov 10-14, 2019 with a theme of "A vision of the future: Economic, political and commercial trends and their impact in Latin America " In more than 17 conferences, where we will know all the trends related to the sector, which will allow us a greater growth in the industry. Innovation, technology and knowledge, opportunities that you cannot miss.
Get the latest news on Henry Simon Milling and about
the milling industry across the globe.