FOOMA International Food Machinery and Technology Exhibition
28.11.2019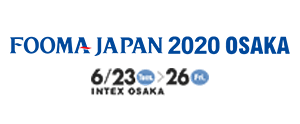 FOOMA JAPAN is a showcase of products, technologies, and services for food processing and related operations. The exhibitors represent every conceivable link in the value chain for food-related equipment. Annual attendance is large, and the range of exhibits broadens further with each exhibition. Excellent opportunities for business-to-business interchange are a FOOMA JAPAN hallmark.
Exhibitors value FOOMA JAPAN as an opportunity to raise their visibility, to cultivate new customers, and to strengthen ties with established customers. The exhibitions are tremendously cost-effective tools for marketing and for customer relationship management.
Get the latest news on Henry Simon Milling and about
the milling industry across the globe.