Satake Australia Pty. Ltd, a subsidiary of Satake Corporation, Japan are pleased to announce that they have reached an agreement in principle with Laucke Flour Mills Pty Ltd (Laucke) for a significant remodel and upgrade of Laucke's facilities at Bridgewater on Loddon, Victoria. Satake Australia Pty. Ltd will engineer, supply and install Henry Simon roller mills, plan sifters, purifiers and other machinery made by Henry Simon
This will be the first major contract for Henry Simon in Australia and Oceania.
With this remodel and upgrade Laucke will achieve
• 250mt/24h grain milling capacity (Hard Wheat)
• 220mt/24h grain milling capacity (Soft Wheat)
We thank Laucke for appreciating and putting their trust in Henry Simon and its high standards. We look forward to deepen our relation and partnership with Laucke and with other millers in Australia and Oceania.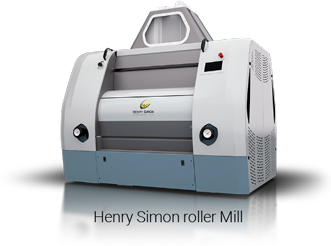 Rebirth of Henry Simon range of flour milling equipment
In 2017, Satake Corporation and Alapala announced the rebirth of the Henry Simon range of flour milling equipment. From its inception in 1878, Henry Simon of Manchester, England has always been known as an innovator and a driving force that helped create the milling industry that we know today.
The new range of equipment captures the original pioneering spirit and DNA combined with the groundbreaking design and aesthetics resulting from the combined research and development from Japanese and European design hubs. The equipment will be built in the newly completed Alapala manufacturing complex that features the very latest robotic cutting, welding, CNC machining and assembly technology.
On display for the first time in Oceania at PIX/AMC will be the Roller mill. This roller mill is the result of painstaking design partnership between Satake, Alapala and a world renowned industrial design house, Italdesign Giugiaro. The results are a stunning combination of technology, functionality and ergonomics.
This latest collaboration between Satake and Alapala follows the announcement in July 2015 when the strategic partnership was unveiled to provide the milling industry with a truly global technology partner. The partnership incorporates the sharing of technology and R&D, sales capabilities and human resources for milling clients around the world.
About Satake, Alapala and Laucke Flour Mill
1.SATAKE CORPORATION
Headquartered in Hiroshima, Japan, Satake Corporation is one of the world's leading food and grain engineering companies.
URL: www.satake-group.com
Satake Australia Pty Ltd is 100% subsidiary of Satake Corporation and Denny's Engineering & Welding Pty Ltd, who supplies Silos and material handling equipment is subsidiary of Satake Australia Pty Ltd.
2.ALAPALA
Headquartered in Corum, Turkey, Alapala is one of the world's leading flour, semolina,maize and feed milling engineering, plant and machinery manufacturing group.
3. Laucke Flour Mills Pty Ltd : ABN 52007544701
Laucke Flour Mills was established in 1899 by Friedrich Laucke, a German miller who came to Australia to work and travel and establish the business now renowned internationally for the production of a broad spectrum of speciality flours and mixes for the food industry and the home baker.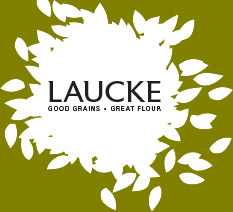 For further information, please contact
Email info@satake.com.au