IAOM 2019 Flour City District Meeting Technical Conference
22.08.2019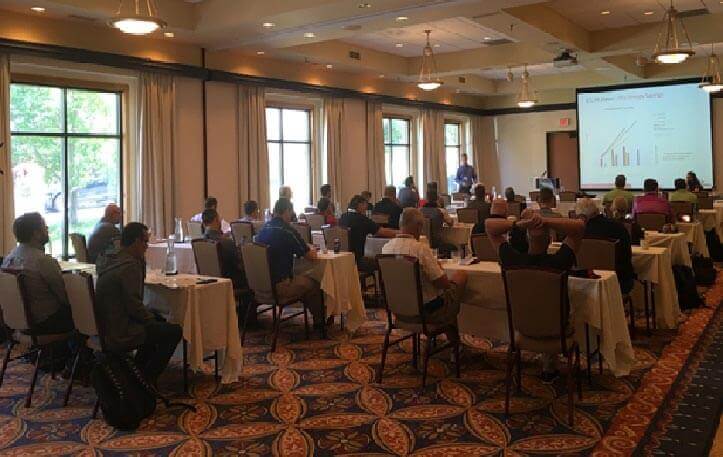 We took place in ''IAOM FLOUR CITY DISTRICT MEETING TECHNICAL CONFERENCE'' on 7-9 th of August, 2019 in Brainerd/Minnesota
Flour City District covers Central North states (Minnesota, Wisconsin, Illinois, North Dakota, South Dakota, Lowa, Montana, Wyoming, Nebraska) hosting more than 50 flour mills. After opening speech by
2019 Cole Schroeder, Chairman – Miller Milling, the technical sessions were held about blowers and pneumatic systems, hazard control systems, sifter maintenance, heat treatment etc.
The conference was really teaching and we had learn many technical details, also during the breaks and lunch and dinners, we had the chance to meet important millers, exchange ideas and tell them about the latest technologies we have developed for our products.
Get the latest news on Henry Simon Milling and about the milling industry across the globe.