IAOM Southeast Asia (SEA)
14.10.2019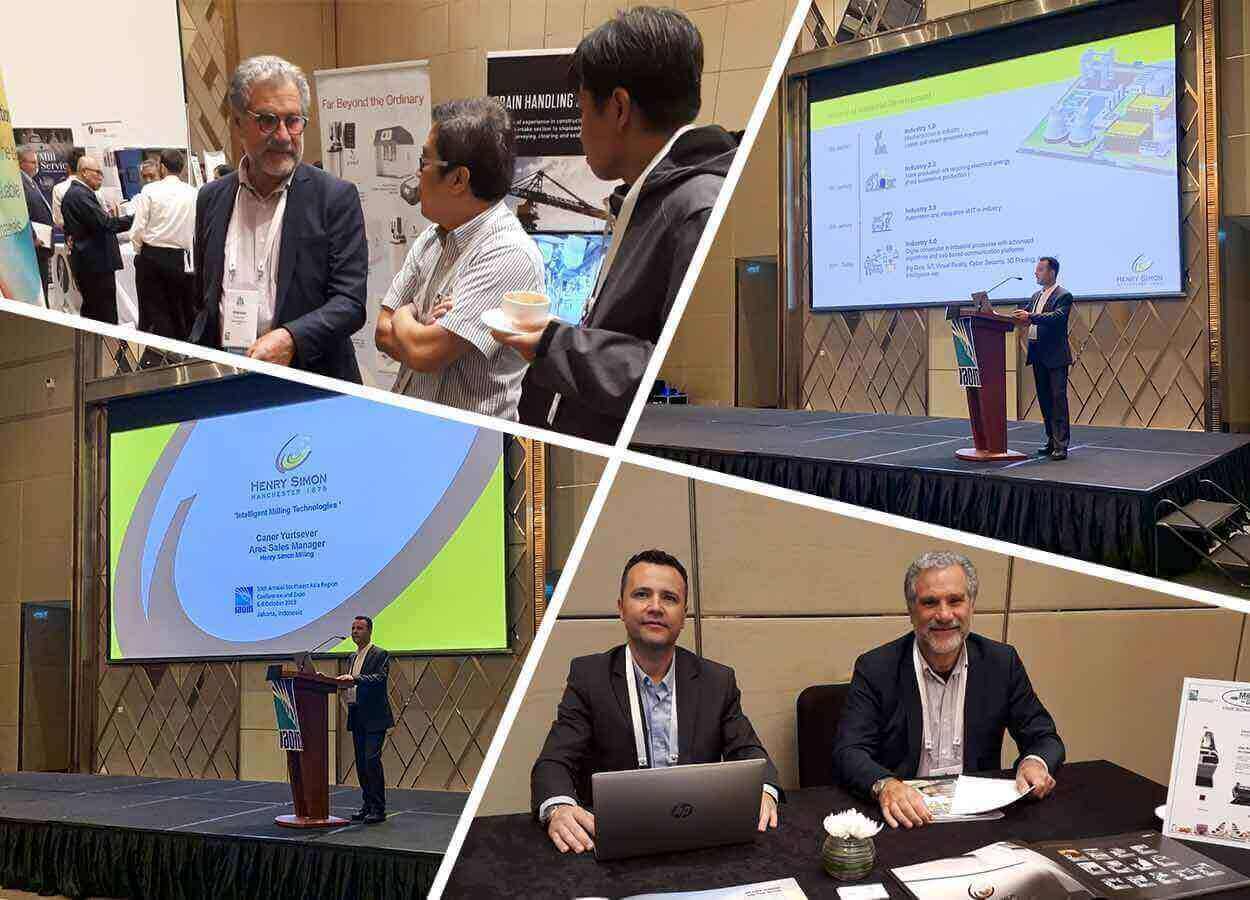 The 10th IAOM Southeast Asia (SEA) Region conference and expo is held from October 6, 2019 to October 8, 2019 at the Intercontinental Jakarta Pondok Indah Hotel in Jakarta, Indonesia.
The pre-conference workshop started with a presentation on "Milling Analysis Tools" by Dr. Jeff Gwirtz on 5th October. At the conference, many international companies and employees had benefitted from technical educational sessions, sessions that showcased the new products and processes and a table top expo with around 40 exhibitors.
We had the chance to share our latest technologies and innovation solutions with custom-made "The Intelligent Milling" presentation with the millers across the globe.
Get the latest news on Henry Simon Milling and about the milling industry across the globe.