North of England Flour Millers
02.07.2019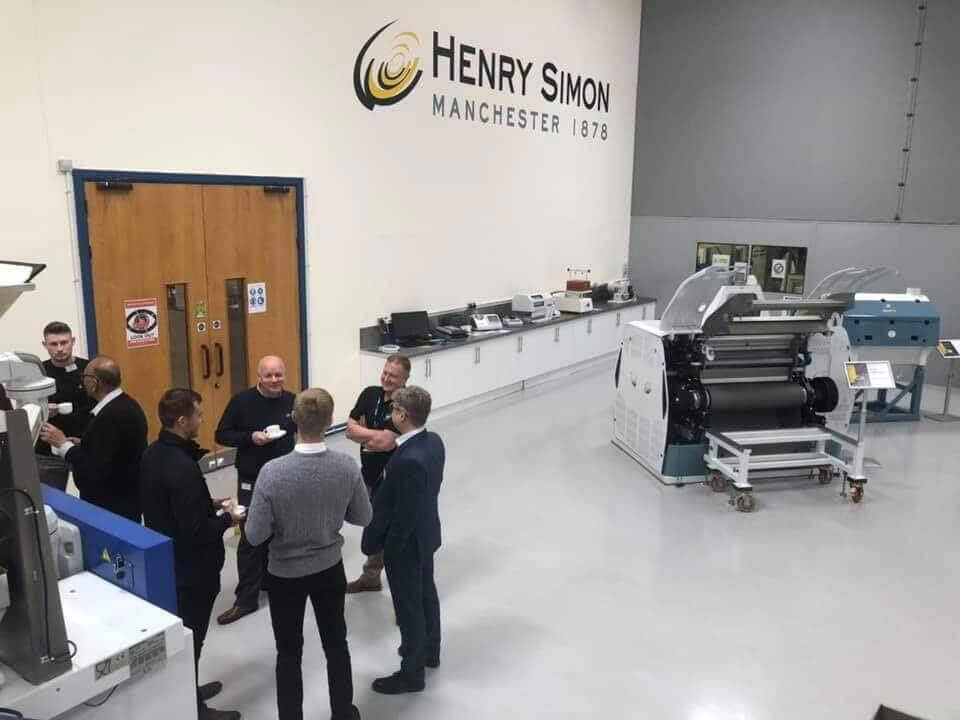 The North of England Flour Millers Association was hosted in Bredbury, Stockport
Our Henry Simon team were asked to present the current activity of the company, which included a brief introduction and thorough presentation relating to our equipment. The 26 visitors were split into three groups and given the opportunity to tour our facility, taking in the showroom with Rollermill, Bran Finisher, Destoner, etc. The feedback received from the visitors was very positive, showing appreciation for the Henry Simon brand being revived and looking forward to the future.
We would like to thank 'North of England Flour Millers Association' for a great day spent exploring Henry Simon brand. Thus we had the chance to expand our network with more millers around in the UK.
Get the latest news on Henry Simon Milling and about the milling industry across the globe.